As i

 was on the ridge this week, praying in my little chapel in the woods, the Holy Spirit began to teach me about the prayer that He answers. For the last two weeks i have been reading about George Müller and his powerful accounts of God answering over 50,000 documented prayers. My spirit was stirred and I thought to myself, "If God is no respecter of persons, then why not me? What would it take for me to see God move in power and might in my lifetime and actually see tangible, recordable answers to the prayers that i prayed, by the thousands?! What effect might i, a middle school history teacher and part time preacher from Podunk, Tennessee have on the planet!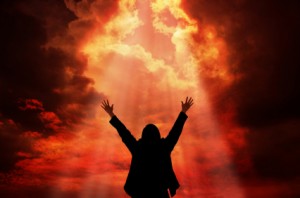 As the fire in my belly began to stir, i began to catch God's vision for all of His children to become history makers through persistent prayer. 
He took me to Luke 18, you know, the parable of the persistent widow and the unjust judge. Now, i have read this parable many times before but as i read the words "He spoke a parable to them, that men always ought to pray and not lose heart.", something clicked! "Duh! Hello!", i thought to myself. Unanswered prayer causes most of us to loose heart! But why?